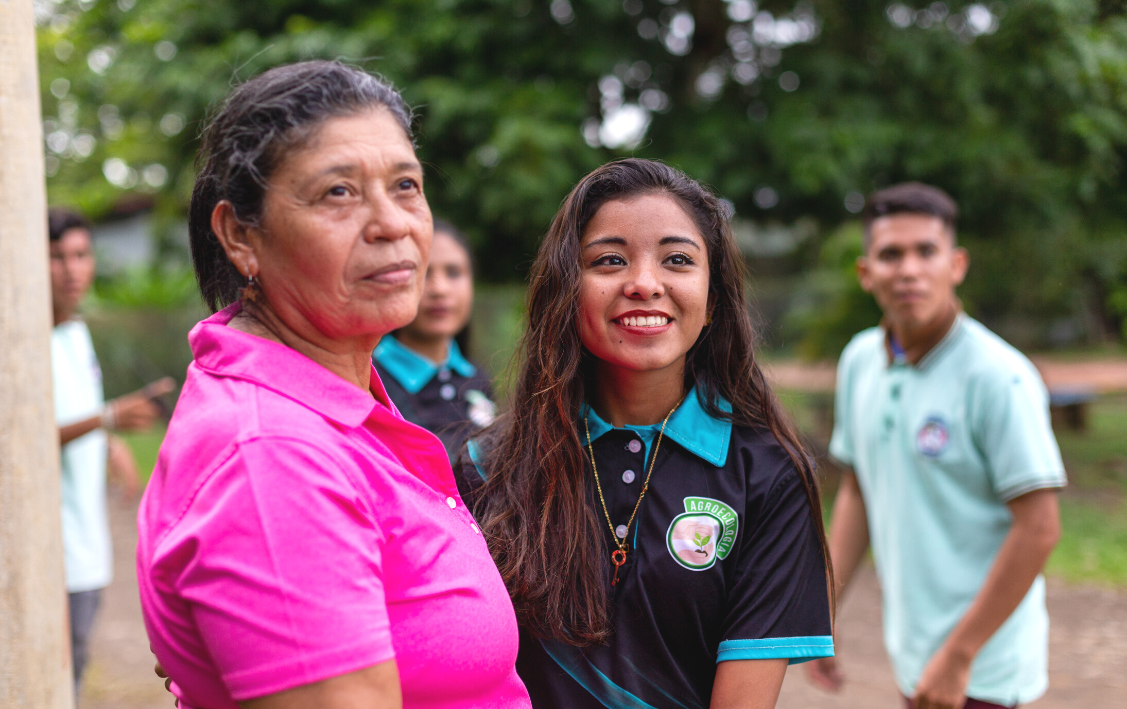 Costa Rica has emerged as a global trailblazer in recognizing the vital role of women and promoting gender equality in conservation and the sustainable use of forests. Moving beyond mere words, the Costa Rican government, in collaboration with UNDP, has taken significant strides to address gender disparities and ensure the full integration of gender perspectives in environmental policies, governance, and financing.  
A newly released policy brief, titled "Towards Resilient and Equitable Development in Costa Rica with Women and Nature at the Forefront," sheds light on some key transformative initiatives undertaken by Costa Rica to put together a gender-responsive offer of environmental incentives that empowers women in the environmental sector, protects forests and fosters sustainable development. 
The crucial importance of women in nature conservation 
Women have long been fundamental drivers of conservation and sustainable productive activities. Their unique insights, skills, and expertise contribute to the preservation and responsible use of terrestrial and marine ecosystems. Recognizing this potential, countries worldwide are increasingly acknowledging that promoting gender equality and women's empowerment serves as a catalyst for effective, efficient, and equitable environmental and climate action. 
Simultaneously, environmental initiatives and finance have the potential to elevate women's environmental stewardship, tackle gender inequalities, enhance livelihoods, and strengthen resilience. 
Costa Rica has been at the forefront of this paradigm shift, taking tangible actions to address gender disparities and ensure women's active participation in the environmental sector.  
With UNDP's support, the Costa Rican government has comprehensively integrated a gender perspectives into environmental policies, governance structures, and financial mechanisms. This holistic approach not only promotes women's economic empowerment but also unlocks innovative and gender-responsive environmental incentives. These initiatives have yielded significant results, fostering transformative change at both individual and systemic levels. 
Harnessing the power of gender-responsive environmental incentives 
Costa Rica's groundbreaking gender approach has delivered positive outcomes not only on the lives of women and their families and communities but also helped to protect the environment and combat climate change. By aligning environmental action with gender equality objectives, Costa Rica has cultivated an enabling environment where women can thrive as environmental leaders and guardians. 
The integration of gender considerations into environmental financing and incentives has enhanced the efficacy and efficiency of environmental initiatives while simultaneously addressing prevailing gender inequalities.  
This has led to increased resilience, improved livelihoods, and empowered women as key agents of change. 
Nevertheless, despite Costa Rica's commendable progress, national data reveals persistent social and gender inequalities that still can hinder women's involvement in and access to benefits in the conservation and sustainable use of forests. 
Women are often overlooked as key stakeholders in the forest sector, facing barriers to accessing environmental incentives like Payment for Ecosystem Services (PES) and forest credits, due to a variety of factors, such as the lack of land tenure titles. 

 
As such, promoting gender equality and women's empowerment in the environmental sector requires a comprehensive and interconnected approach. And this is precisely what Costa Rica is has set out to do. 
To create lasting change in combating climate change and protecting the environment, as Costa Rica illustrates, it is crucial for countries to systematically integrate gender equality considerations across policy, governance, planning, and finance processes. This necessitates investing in enabling conditions that ensure the effective, efficient, and sustainable implementation of gender-responsive actions. Each enabling condition can then builds upon the other, helping to break down existing gender barriers and produce concrete positive results for women's livelihoods and the environment.  
A win-win approach 
In support of Costa Rica's transformative journey, UNDP has developed a multidimensional approach that ensures gender equality is systematically integrated into its support for the country's policy, governance, planning, and finance processes.
The policy brief highlights how UNDP has been collaborating with Costa Rica to collect and utilize gender data, informing evidence-based policymaking and driving influential action at a national level .in the environmental sector. By simultaneously advancing women's economic empowerment, promoting sustainable forest use, and combating climate change, these initiatives showcase the country's commitment to a resilient and gender-responsive sustainable development pathway.