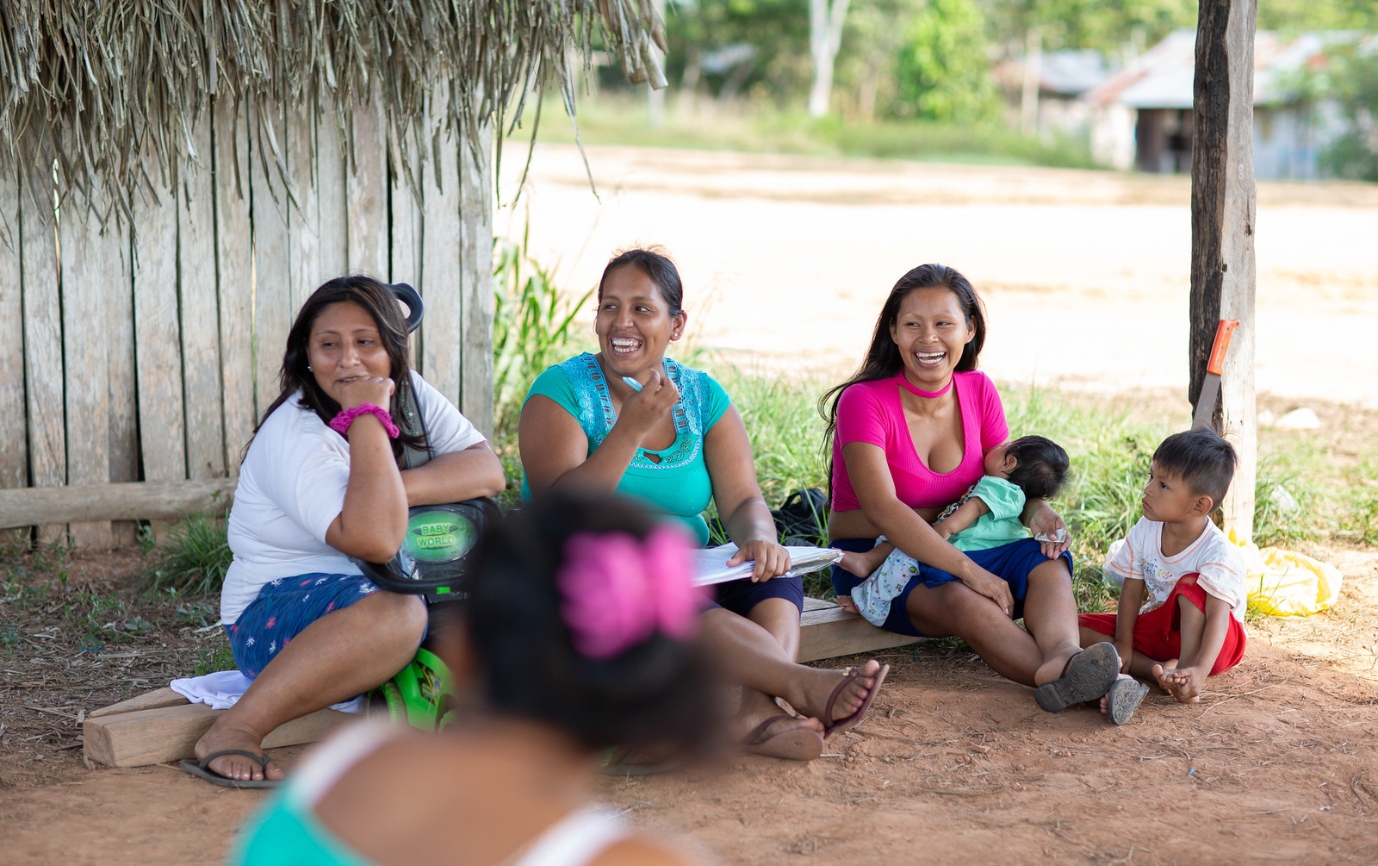 "We the women think about the future, and consider the forest as our most secured asset for us and our children in years to come." Lawrencia Ofre, civil society leader and member of Buanchor, a forest-dependent community in Cross River State, Nigeria. 

 
The role of gender equality in climate mitigation activities is critical to address both the climate crisis and support "gender equality today for a sustainable tomorrow", the theme of this year's International Women's Day (8 March).  It is widely held that gender equality and women's inclusion is not only crucial for accelerating sustainable development and climate action but is also smart business. International Women's Day is a moment to reflect on how gender-responsive approaches can bridge the gap between the promise and shortfalls of climate mitigation, particularly in reducing emissions from agriculture, forests and land use, which is critical for many tropical countries to achieve their Paris Agreement goals.  
For gender equality and women's empowerment to be effective, it needs to be a part of our daily work. In UNDP's support to the 35 jurisdictions of the Governors' Climate & Forests Task Force (GCFTF), gender is integrated across the initiative from design to implementation, monitoring, and implementation of actions to reduce emissions from deforestation and forest degradation (REDD+).  
A question often posed by policymakers and practitioners is "what does this look like in practice"? UNDP Climate & Forests support to GCFTF jurisdictions, has revealed that:   
Early investment in gender-responsive approaches, such as consistent support and resources (through gender experts and champions, sufficient budget and capacity) improves project results.  

Understanding women's and men's roles in forest management and forest-related value chains is critical to ensuring project interventions are effectively designed and implemented in a way that equitably involves and benefits women, men and youth. 

Providing safe spaces for women to equitably and actively participate in actions and influence and inform project interventions results in more gender-responsive outcomes.  
Women's equitable and active involvement, including in leadership roles and decision-making processes, builds support for gender-responsive approaches and policy making. 

Involving men in gender activities and incorporating men as well as women into discussions on gender benefits everyone. 

Collection of gender data paired with gender-responsive monitoring and reporting frameworks ensures that results are effectively and sufficiently captured. 

Multiple social identities interact and intersect in ways that can compound discrimination for already marginalized groups, such as women, and need to be considered as part of a gender approach. 
On the ground, in Ucayali, Peru, this meant developing investment plans that brought women into the design process, including focus groups with of women agricultural producers in oil palm, coffee and cocoa; and with Indigenous women from the communities of Sinchi Roca and Nuevo Saposa, where women make a living growing bananas (moquichi and bellaco), papaya, cacao and cassava, as well as from tourism and handicrafts.  
The focus groups promoted women's participation by:  
Providing spaces accessible to women at a time/day that suits them as well as childcare for those who needed it 

Ensuring local facilitators are women and having translation and interpretation in Spanish and the local language

Collecting spoken feedback from women 
Why is this integrated approach important? As participants themselves noted, sometimes the "role of women in communities is made invisible" and yet "women are the protectors of knowledge and knowledge comes from the forest".
In Papua, Indonesia, the presence of women in important project management roles helped to ensure that women were invited to participate and that there was a safe space for consultations. As a result, over 40% of participants across project activities were women, with some activities attracting over 50%. Where gender targets were not met, the partners worked with government officials to reconsider their approach, including a target of having a minimum of 30% women invited to all meetings. All planning documents included gender-related information and the importance of integrating a gender approach was explained to all staff and reinforced during coordination meetings. This ensured that women and men across the project management structure understood the value and application of gender sensitive and responsive actions, which in turn contributed to the results, such as the inclusion of gender considerations in the business plans developed for the forest management units. 
In Cross River State, Nigeria, gender equality is one of the seven guiding principles of REDD+ implementation and is reflected in the jurisdictional investment plan developed with support from GCFTF. Women have been actively engaged in community-based REDD+ actions for a decade and have been recognised as a forest stakeholder group that should benefit from the investment plan. They were also involved in the design and validation of the plan and will play an important role in implementation.  
As the Secretary General's report to the 66th Session of the Commission on the Status of Women, Achieving gender equality and the empowerment of all women and girls in the context of climate change, environmental and disaster risk reduction policies and programmes, notes, despite the critical role of both women and men in forest management and food protection, women still enjoy less  access to forests and forest resources, and limited participation in decision-making around forest management. Gender-responsive actions like those in the GCFTF are one way to bridge this gap.  
Read the full report here:  The End of Business as Usual: Mainstreaming Gender in Jurisdictional REDD+ Approaches.
Watch the event recording here: English version, Spanish version.